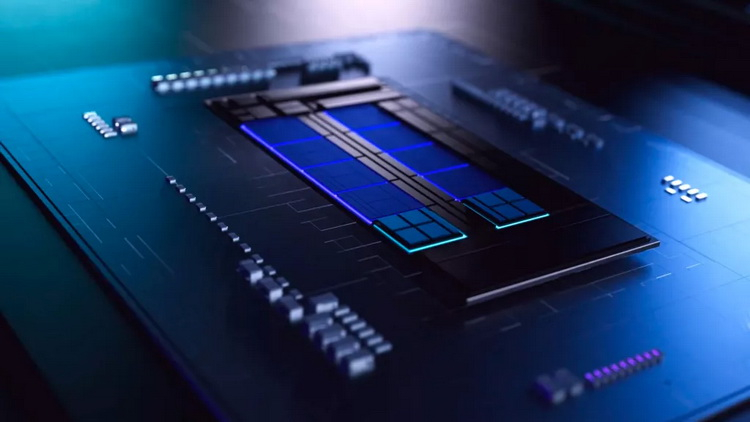 The Alder Lake-P mobile power-efficient processor has impressive performance, if freshly published data from the Geekbench 5 synthetic test is to be believed. In the single-core test, the upcoming Core i5-1250P showed almost identical results to the desktop AMD Ryzen 5800X.
Mobile Intel Alder Lake will be able to offer up to 14 physical cores: up to six high-performance P cores and up to eight energy-efficient E cores. The chips will be divided into two main subcategories. Alder Lake-H models with higher TDP and speeds, such as the Core i7-12700H, will be destined for high-performance gaming laptops. Alder Lake-P models with lower TDP, frequencies and number of cores, like the same Core i5-1250P, will be designed for thin and energy-efficient laptop models.
The Core i5-1250P processor gets 12 cores with support for 16 threads and 18 Mbytes of L3 cache memory. That is, it uses four P-core and eight E-core, and according to Geekbench 5 call this chip low-performance. In the single-core test Core i5-1250P showed a score of 1611 points, and in multi-core & ; 8789 points.
By comparison, the desktop Ryzen 7 5800X shows 1672 points in the same single-core test, only 6.8% higher than the Intel chip. The difference is not so big to call it significant. However, in multi-core test the Core i5-1250P is noticeably inferior to Ryzen processor, which shows a score of 10 347 points. But still they are «different weight categories
[GB5 CPU] Unknown CPU: Intel Core i5-1250P (12C 16T) Min/Max/Avg: 3715/4368/3947 MHz Codename: Alder Lake CPUID: 906A2 (GenuineIntel) Scores, vs AMD 5800X Single: 1611, -6.8% Multi: 8789, -18.2%https://t.co/qm8uZ1gffl & ; Benchleaks (@BenchLeaks) December 27, 2021
The single-core performance of the Core i5-1250P is quite impressive, especially considering that this processor is likely to be used in ordinary laptops for everyday tasks rather than inside professional workstations. Equally interesting is the fact that the Intel chip has a much lower base frequency of 2.10GHz compared to the Ryzen 7 5800X, which has a base frequency value of 3.8GHz. Unfortunately, Geekbench does not indicate the exact maximum frequency of the Core i5-1250P. We can assume that it is at the level of 4.4 GHz.