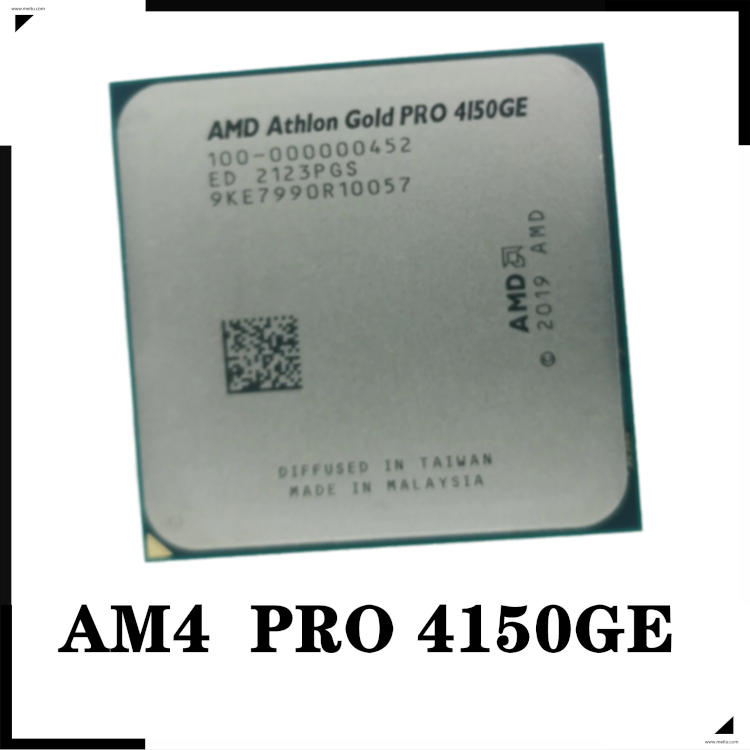 One of the sellers on AliExpress found an AMD Athlon Gold 4000G series chip, which has not yet been announced by the manufacturer. There was only one processor in stock for $118.29 - it was being sold at a discount from the starting price of $168.99.
The seller sells products from various countries, including China, Malaysia, Vietnam and Costa Rica, he also specified that he is not selling new, but used chips. In all likelihood, we are talking about engineering samples of the Athlon chip. At the time of writing, the chip is still not purchased - the only copy is still in stock. The description shows a screenshot of CPU-Z program, according to which it is a 4-core and 4-thread processor with 3.3 GHz base clock and 4 Mbytes of L3 cache.
The product is really curious, as AMD has not yet officially shown the Athlon Gold 4000G series chips. The Athlon Gold 3000G line remains current and includes the 4-core Athlon Gold 3150 GE, 3150G, the 2-core 3050 GE as well as their Pro counterparts including the Athlon Gold Pro 3150G, Pro 3150GE and Pro 3125GE. These are processors based on outdated Zen+ cores, announced back in 2020. Therefore, the appearance of chips in the 4000G series makes sense - especially since Intel is also preparing to add Pentium and Celeron models to its Alder Lake lineup. If AMD decides to upgrade its budget models, the processors are likely to be based on the more modern and significantly more efficient Zen 2 architecture. However, there is no information about such plans of the company yet, and even insiders have not yet had time to share the rumors.