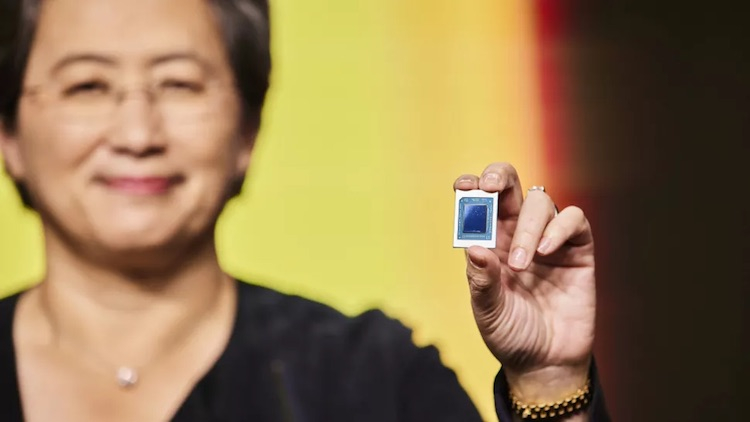 AMD President and CEO Lisa Su< tweeted today an image of what appears to be the forthcoming Ryzen 6000-series (Rembrandt) 6nm mobile processor. The tweet was published ahead of AMD's event, which will take place today during CES 2022.
Lisa Su is expected to share details about the upcoming processors during her talk. The first information about the specifications of the Rembrandt chips appeared earlier in rumors and leaks. The new series is expected to be named Ryzen 6000. These chips will contain up to eight Zen 3 cores and 16 MB of cache memory Level 3. The processors will be manufactured in 6nm TSMC process technology. The most significant update in new chips, probably, will affect the graphics subsystem. It is expected that AMD will refuse using outdated Vega graphics architecture in favor of modern RDNA 2. Rumor has it that the new integrated graphics chip will also include up to 768 stream processors. This is 50% more than the integrated Vega generation GPUs, which will make the new chips a good choice for gaming.
The new APUs are expected to boast support for DDR5 and LPDDR5 RAM, as well as improved connectivity, offering users up to 20 PCIe 4.0 lanes and two USB 4 ports, providing data transfer speeds of up to 40 Gbps. It's worth noting that these are just rumors at this stage. What AMD will really show at CES 2022 will be known on January 4 at 18:00 Moscow time.