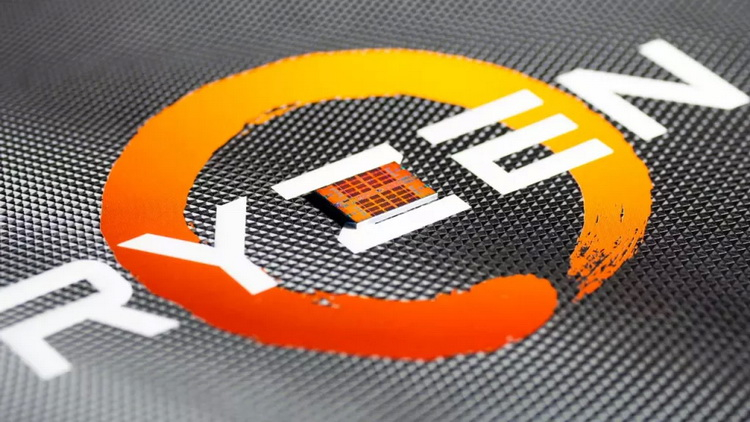 More than a year after the release of the Ryzen 5000 processors, AMD is still figuring out how to provide support for these chips on motherboards with AMD 300-series chipsets. David McAfee, vice president of product management and advertising at AMD, told this in a conversation with Tom's Hardware.
This is one of those things we keep working on. We haven't forgotten about it, and we think that getting support for actual processors on older boards will benefit our community and ourselves. So we are trying to address this issue and are thinking about how to provide that support» & ; stated McAfee. AMD publicly commented on the issue of compatibility of the new processors with older boards shortly after some motherboard vendors took the initiative to add support for Ryzen 5000 processors for boards on AMD's youngest 300-series chipset & ; the AMD A320. However, at the moment, there is still no support for new chips on AMD X370 and B350 chipset models, which causes criticism towards AMD from its users. The issue of compatibility of new processors with old boards attracted attention almost two years ago. The company had promised to support Socket AM4 platform for five years, however, technical limitations of old motherboard models do not allow using every Ryzen series processor on any board with Socket AM4 socket. This prompted AMD to implement an original plan & ; ensure Zen 3 processors are only compatible with new boards on AMD 500-series chipsets. This decision raised a storm of indignation from both the company's fanbase and ordinary users. However, after facing this criticism, AMD has changed its mind and released support for the new CPUs on AMD 400-series chipset-based motherboards as well.
However, lack of Ryzen 5000 CPUs compatibility with AMD 300-series chipsets is still causing controversy among community over unnecessary segmentation of AM4 platform. Tom's Hardware journalists approached David McAfee with this question during an interview that focused on AMD's new announcements at CES 2022. «I knew this question was going to be asked. Honestly, it's getting a lot of attention and discussion even within AMD. I'm not kidding. I've literally talked about this topic three times today. Not with journalists, but with AMD engineering teams. We discussed what options we have and how we can provide quality support for the 300-series boards for those users who would like to upgrade to Ryzen 5000 processors. In other words, we are definitely not ignoring this issue. We hear and understand perfectly our community's concerns about this issue. We just want to try to get it right, so this issue is still in development», & ; noted McAfee. Because of the need to support a huge number of processors for the AM4 platform, AMD is still figuring out how to get around the 16 Mbyte memory limitation of SPI ROM chips on older motherboards. These chips contain the BIOS firmware and data associated with support for a particular processor. Even on boards with more advanced AMD chipsets, equipped with more capacious BIOS memory chips, some manufacturers had to make some sacrifices. For example, in some cases, the beautiful BIOS user interface was changed to plain text-based BIOS, to save space for loading the necessary set of support data for new processors. In other cases, the support of older Socket AM4 processors was derailed. But this is only part of the problem.
This has made it very difficult to support products. We provide motherboard manufacturers with AGESA instruction packs so that they can use them to build BIOSes. Manufacturers also have the ability, outside of the AGESA protocol, to choose which processors will be supported on their motherboards. Of course, we monitor the process with our internal product compatibility engineering matrix, running tests in our lab. t the first step we still had to make & ; we had to make tough choices and determine what to load into the 16 MB SPI ROM chip and for which product combinations it would be viable to provide support. Another problem is that from the time of the first 300-series boards to the current models within the AM4 ecosystem, there have been significant changes in product features and capabilities. For example, you decide to install a Ryzen 5950X on a board that technically supports it. But will this board be able to maintain the level of performance of the processor that was put into it? The more important question here is not whether it is possible to run the processor on a particular motherboard, the whole question is & ; whether the board is capable of delivering the performance the processor is expected of it. At this point AMD's official response would be that these 300-series motherboards do not meet the requirements of our engineering compatibility matrix. There may be issues lurking here that we know nothing about at this time» & ; added McAfee. Enterprising enthusiasts, meanwhile, have already found workarounds and hacked the firmware of some AMD 300-series motherboards, adding support for Ryzen 5000 processors. However, using such product configurations voids the warranty. You should also be aware that using such combinations of processors and motherboards can lead to problems in the operation of the system based on them and even loss of data. Still, given AMD's obvious interest in this problem, there is a possibility that to some extent official support for Ryzen 5000 on older motherboards will eventually appear.