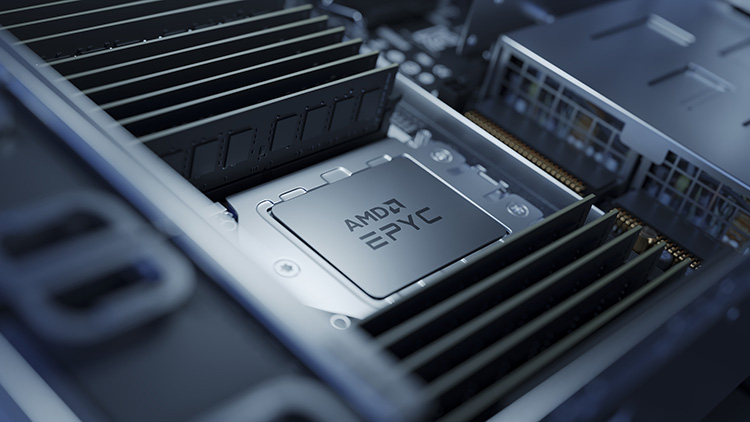 Cloud platform Amazon Web Services (AWS) has announced the public availability of Hpc6a EC2 instances. These are a new type of instances specifically designed for high-performance computing (HPC) in the cloud. According to AWS, the new products based on 3rd generation AMD EPYC (Milan) processors provide up to 65% better price-to-performance ratio than similar HPC instances of past generations.
Hpc6a make scaling HPC clusters in AWS even more economical by enabling the most resource-intensive workloads such as genomics, computational fluid dynamics, weather forecasting, molecular dynamics, computational chemistry, financial risk modeling, automated engineering, etc. Using Hpc6a, customers can cost-effectively solve their largest and most complex academic, scientific and business problems at optimal value for money.
Hpc6a instances use Elastic Fabric Adapter (EFA) by default, resulting in low latency, low jitter, and up to 100 Gbps of network throughput, improving performance and accelerating results for workloads that actively involve data exchange between instances. An AWS ParallelCluster tool is available to customers to manage clusters with Hpc6a and other types of instances, providing the flexibility to run different types of workloads. Hpc6a has up to 96 vCPUs up to 3.6 GHz (All-Turbo) and up to 384 GB of RAM. Standard EBS volumes are available for storage, as well as Amazon FSx for Lustre. Hpc6a's use of AWS Nitro provides high performance, high availability and enhanced security. Hpc6a is available as on-demand or reserved instances and as part of Savings plans. Instances of Hpc6a.48xlarge are already available in the us-east-2 region (Ohio, USA) at $2.88/hour and on GovCloud (us-west).