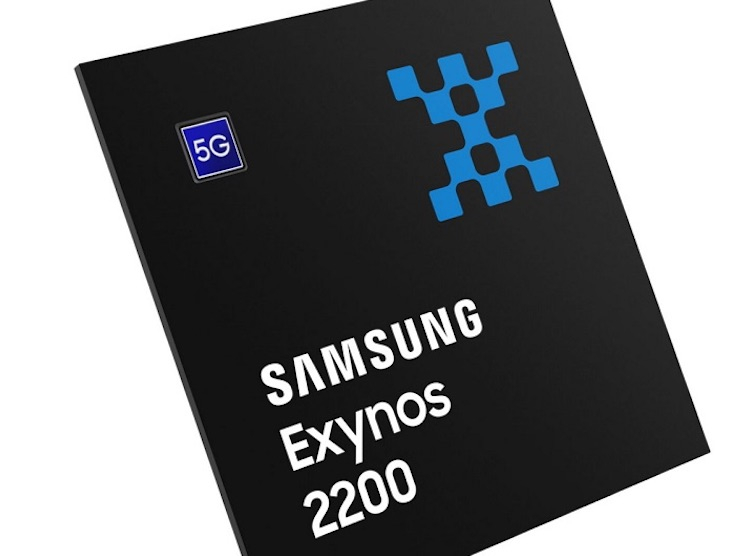 When Samsung and AMD first confirmed that they were collaborating on a GPU for the Exynos chipset, expectations were very high. There were even rumors that the new Exynos 2200 would be more powerful than Apple's current chipset, which is traditionally considered the best in the industry. Nevertheless, according to the first tests, Samsung's flagship chipset presented today is still inferior to the rival solution from Qualcomm.
Samsung finally unveiled the Exynos 2200 today. As expected, it uses the latest cores on Armv9 architecture, which are faster and more energy efficient than the previous generation solutions. The chip is made according to the norms of 4-nm process technology and carries on board the GPU Xclipse 920 on AMD RDNA 2 architecture. Unfortunately, this did not allow it to surpass the Snapdragon 8 Gen 1. Insider Ishan Agarwal shared test results of the upcoming Galaxy S22 Ultra flagship, based on Samsung's latest chipset. The device in AnTuTu scored 965,474 points. In the Geekbench benchmark the smartphone got 1108 and 3516 points in single-core and multi-core tests, respectively. In GFXbench Aztec Ruins frame rate reached 109 FPS. By comparison, last year's Exynos 2100-powered Galaxy S21 Ultra scored 657,150 in AnTuTu. This low result is largely due to the GPU performance, and the CPU performance is only slightly lower than that of the novelty. The Exynos 2100 scores 1,081 and 3,463 in the single-core and multi-core Geekbench tests, respectively. However, the frame rate in GFXbench Aztec Ruins does not exceed 71.54 FPS. As you can see, the new Exynos 2200 has indeed grown noticeably in terms of graphics performance, but almost unchanged in terms of CPU performance.
But if we compare the performance of the new Exynos 2200 with Snapdragon 8 Gen 1, the result will not be in favor of the solution from Samsung. The smartphone based on the current flagship Qualcomm platform in AnTuTu scores 977 613 points. In Geekbench the chip shows 1235 and 3837 points in single-core and multi-core tests, respectively. The biggest gap is noticeable in GFXbench Aztec Ruins, where the Adreno GPU as part of the Snapdragon 8 Gen 1 shows a score of 139.25 FPS & ; 30 frames per second more than AMD graphics as part of the new Exynos. Judging by these figures, Samsung flagships based on Exynos will again be inferior to the same devices, but with Snapdragon chips. Nevertheless, the gap between the platforms is no longer as big as last year, so in real-world usage scenarios, both versions of the smartphone are likely to offer users comparable performance.