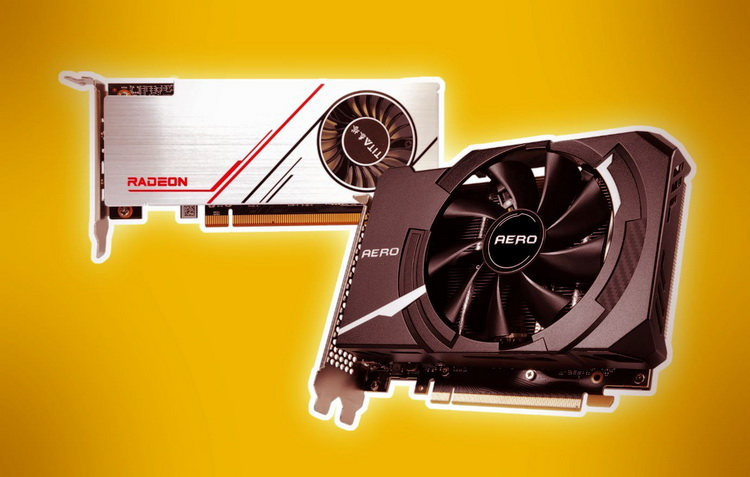 A number of Chinese and Argentine stores have launched retail sales of the entry-level graphics gas pedal Radeon RX 6400. The new product is available in non-standard versions from MSI and local Chinese manufacturers.
One of the vendors not only provided images of the graphics card, but also shared a screenshot from the GPU-Z utility, which shows its specifications. They basically correspond to the characteristics of the OEM-version of the gas pedal, which was presented in January this year. The Radeon RX 6400 is based on the Navi 24 GPU with 768 stream processors, 32 rasterization blocks, 48 texture blocks and 12 ray tracing acceleration blocks.
The chip has a gaming frequency of 2039 MHz and a maximum of 2321 MHz. The card has 4 GB of GDDR6 memory with 64-bit interface. Curiously enough, the memory speeds of the non-reference sample are lower than those of the OEM variant and are 14 Gbps (1750 MHz) instead of 16 Gbps (2000 MHz). Here we can assume that the non-reference versions use slower memory, or we are talking about some peculiarities of the particular sample in the screenshot below. The power consumption level of the graphics card is 53W. In the Chinese Ludashi synthetic test, the card scores just over 18,000 points, which is about the same as the Radeon RX 580 and slightly slower than the GeForce GTX 1650. On the Chinese marketplace JD.com, the card in TAA's version is offered for about $250. At the Argentine store, prices for MSI's new product range from $443 to $461. According to the latest rumors, official retail sales of Radeon RX 6400 will start not earlier than May.