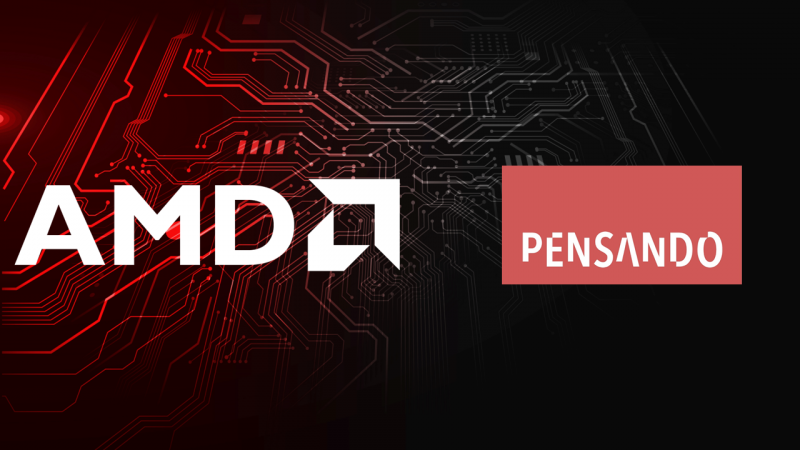 AMD continues to expand its portfolio of data center solutions. Earlier, the company acquired Xilinx, one of the key FPGA developers, whose competitor in the face of Altera several years ago was absorbed by Intel. Now, AMD announced its acquisition of Pensando, one of the first companies to announce a new class of devices, which are now known as DPU, for about $ 1.9 billion.
Pensando Systems was founded by Cisco exits in 2017. Two years later, the startup «came out of the shadows» having raised $278 million in investments by then. That's when the first customer was announced & ; storage vendor NetApp. Now, after the AMD deal was announced, other major customers have been named, including cloud platforms IBM Cloud, Microsoft Azure and Oracle Cloud, as well as Goldman Sachs Bank.
Pensando offers the DSC-100 (Distributed Services Card) and DSC-25 cards with 100GbE and 25GbE interfaces, respectively. Like all modern DPUs, these devices contain a general purpose (Arm) core, a programmable (on P4) network engine, as well as a number of gas pedals for (de-)compression, (de-)encryption and some other typical traffic and data handling tasks. In particular, one of the first applications was the implementation of NVMe-oF with RDMA. Now, DPUs are taking more and more tasks from CPUs, thus freeing up computing resources, and simplifying the disaggregation of the entire data center infrastructure, moving it to the cloud & ; many developments were in one way or another inspired by AWS Nitro. For example, VMware is working with Intel, NVIDIA and Pensando on Project Monterey to migrate some vSphere workloads to DPUs and SmartNICs, and according to Pensando, its hardware and software stack offers unique capabilities, including support for vMotion.
In addition, late last year, the first switches with integrated DPUs from Pensando & ; Aruba CX 10000. NVIDIA also has success integrating the BlueField DPU and SmartNIC Connect-X with third-party solutions, such as the NGFW from Check Point and Palo Alto Networks. The DPUs are one of the key components of NVIDIA's HPC platforms and will play an important role in the company's growth. Therefore, the acquisition of Pensando Systems is important and very timely for AMD. However, the competition in this market is growing. Intel makes its own DPUs (which it calls IPUs) Mount Evans for Google, Fungible sets performance records, Nebulon tries to explore new niches, Kalray builds relationships with storage manufacturers and cloud providers, and Marvell, like many other companies, aims at the hyperscale and telecom market.