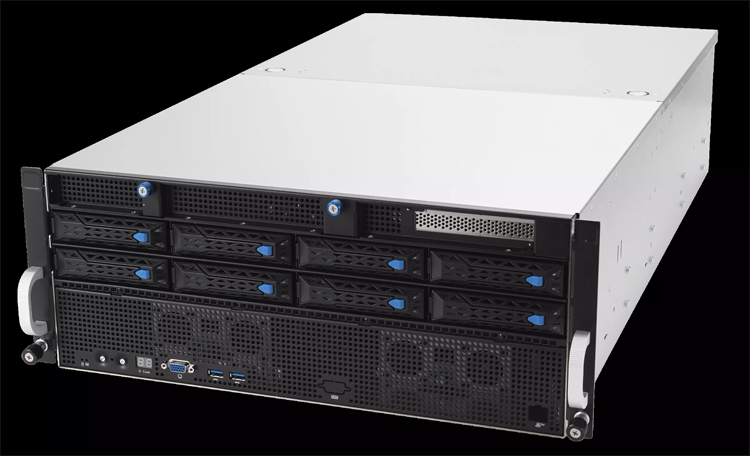 ASUS announced that its servers can now be equipped with the latest AMD Instinct MI210 gas pedal, which made its debut this week. Such systems can be used for AI applications, virtualization, high quality material rendering and other resource intensive tasks.
Specifically, Instinct MI210 gas pedals are available for the ASUS ESC8000A-E11 and ESC4000A-E11 servers in 4U and 2U formats, respectively. The first model is designed for two third-generation AMD EPYC processors in Socket SP3 (LGA 4094), the second & ; for one.
The ESC8000A-E11 server can be equipped with eight gas pedals. There are 32 slots for DDR4-3200 RAM modules up to 8 TB in total. Mounting of eight LFF or SFF drives as well as two M.2 SSDs is supported.
The ESC4000A-E11 variant is designed for four gas pedals. Up to 2 TB of DDR4-3200 memory (eight slots) is available. Eight LFF or SFF drives and one M.2 module can be used. The servers are equipped with air cooling.