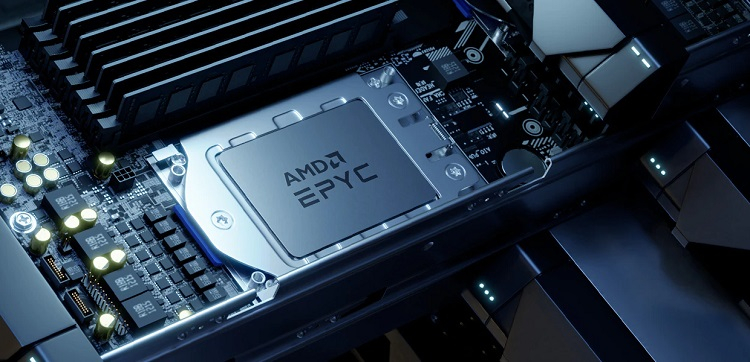 Semiconductor manufacturer Micron Technology, which once worked closely with Intel in the memory space, will use the latest AMD Epyc Milan-X server processors. Systems based on them will be used to solve the most demanding tasks in memory chip development for various purposes.
Micron confirmed back last year that it is switching to AMD Epyc third-generation server processors when automating «s most-demanding» tasks. It is reported that productivity in electronics design automation (EDA) processes has increased by 30%, with a parallel decrease in data center maintenance costs.
Now Micron is already testing the EPYC Milan-X processors unveiled Monday. They not only have a high-capacity L3 cache of 768 Mbytes, but also apply technology that allows lquo;triple» L3 for each group of processor cores & ; this is especially important for applications that require cache quality, in particular & ; in the same electronics design automation processes. The new processors are claimed to deliver performance that is up to 40 percent higher than previous-generation Epyc chip models for a number of specific tasks within the automation program. It is noteworthy that the memory module supplier did not use the latest Intel Xeon processors, and Micron said that the transition to the new CPUs is part of a long-term cooperation plan between the two Micron and AMD.