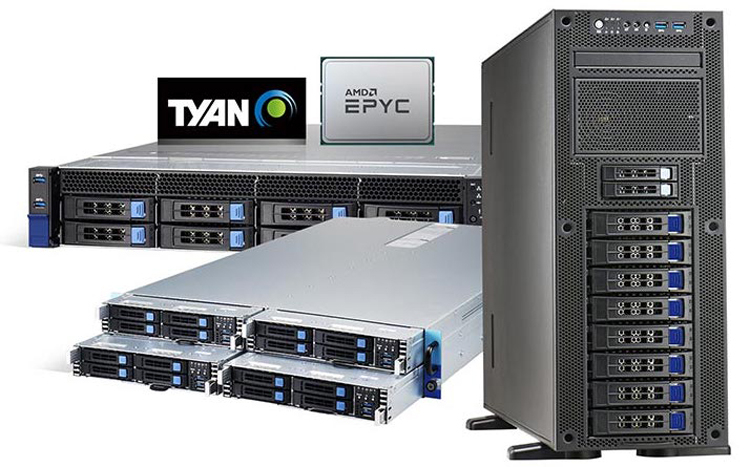 A number of major server OEMs have announced compatibility of their hardware platforms with the latest AMD EPYC 7003 processors from Milan-X family with 3D V-Cache technology. These include ASUS, Supermicro, TYAN and MiTAC Computing Technology Corporation.
ASUS reports support for the EPYC 7003 on the RS720A and RS700A dual-socket servers, the RS520A and RS500A single-socket models, the ESC8000A and ESC4000A GPU servers, etc. New chips require only a BIOS upgrade. The ASUS RS720A-E11 server with two AMD EPYC 7773X processors has already set a number of records in SPEC CPU 2017 tests. Supermicro, for its part, has implemented support for the EPYC 7003 in the SuperBlade, TwinPro, FatTwin and Ultra server families. Chips with up to 64 processing cores can be installed.
TYAN has made it possible to install the EPYC 7003 chips in Transport HX series systems. These include the Transport HX FT65T-B8030 tower model, the Transport HX TN83-B8251 2U solution, the Transport HX TS75-B8252 and Transport HX TS75A-B8252 virtualization systems. In addition, the new chips are compatible with TYAN Transport CX cloud infrastructure servers and TYAN Transport SX storage servers.