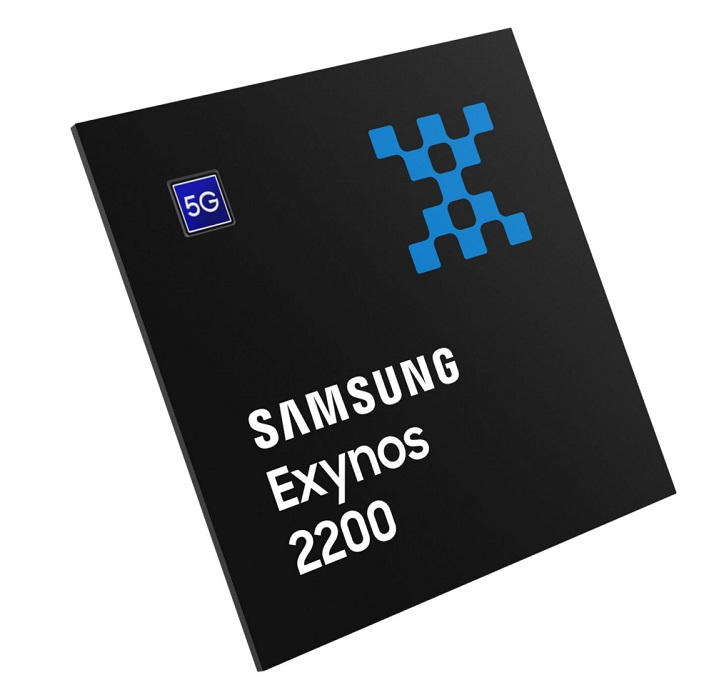 More recently, Samsung has announced a new flagship mobile processor Exynos 2200, although the range of devices on it the company has not yet specified. Despite the fact that in the first tests the chip showed itself weaker than main competitor in the face of Qualcomm Snapdragon 8 Gen 1, now it has managed to rehabilitate at least in the graphics.
Recall, the mobile platform was announced a week later than expected, which gave rise to numerous rumors, for example, that the clock frequency of the chip had to be artificially lowered. The Korean giant has not yet clarified the data on frequencies, so neither confirm nor deny these rumors. Not much clarity has leaked in the data base Geekbench, where the figure is listed at 555 MHz, and hardly corresponds to reality. Xclipse 920 graphics was identified as GFX1040 GPU, and it is definitely a member of the AMD RDNA2 family.
It is known that the Samsung Exynos 2200 CPU is made in a 1+3+4 configuration. The most powerful core has ARM Cortex X2 architecture, the three-core cluster & ; this Cortex A710, and four energy-efficient cores are based on Cortex A510 architecture. The graphics is based on AMD RDNA2; the exact data hasn't been announced yet, so we have to stick to the unofficial data which suggests 6 processing units and 384 threaded processors.
In OpenCL benchmarks, the RDNA2 mobile graphics scored up to 9143 points, which is 50.7 % higher than the best result of the competing Snapdragon 8 Gen 1 with Adreno 730 on the OnePlus 10 PRO smartphone, which scored 6050 points. More similar to the truth in gaming applications, the Vulkan API test showed a 25.5-percent superiority of the Samsung chip over the product from Qualcomm.
The Korean manufacturer, we repeat, has not yet announced a list of devices that will receive the new flagship Exynos 2200, but if the company does not betray traditions, one of the first will be the new flagship Galaxy S22 smartphone in the international version. The device is expected to be announced at the Unpacked 2022 event, which could take place on February 8, although Samsung has not yet confirmed that date.