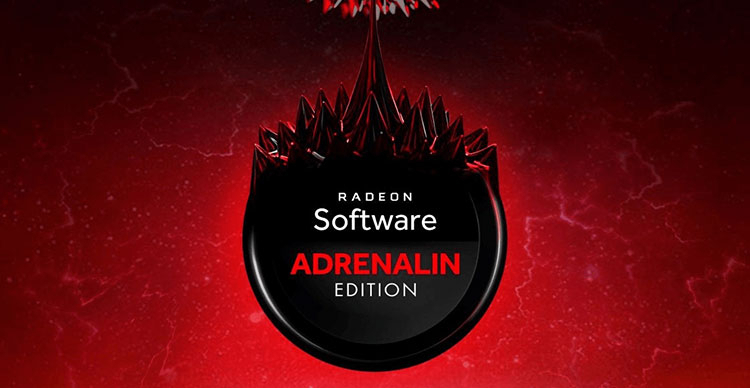 AMD never released a traditional major update to its drivers last year, so now the company has unveiled the first January Radeon Software 21.1.1 driver, which still belongs to the Adrenalin 2020 Edition range. Perhaps we'll get the 2021 series when AMD overcomes the deficit with the Radeon RX 6000 series accelerators.
Anyway, Radeon Software 21.1.1 brings support for Quake II RTX & ; a free-to-play version of the classic shooter with the addition of path tracing effects. The game uses state-of-the-art graphics card hardware to calculate lighting, shadows and reflections & ; thanks to Vulkan technology made available on Radeon cards. Also in the latest Hitman 3 action game the driver boosted performance up to 10 % at maximum settings in 4K resolution on 16GB Radeon RX 6800 XT graphics card.
Finally, AMD has fixed a number of issues:
The recording and streaming indicator was reset to default; After switching tasks, performance indicator overlays were occasionally reset or did not match the values set in Radeon Software; Radeon Software was displaying the wrong release date for the driver version being installed; Overlapping performance metrics flickered during HDR video playback on displays; reflection was not displayed in Grand Theft Auto V when Reflection MSAA was enabled in the settings; PlayerUnknown's Battlegrounds session timer kept running in Radeon Software even after exiting the game; DOOM Eternal crashed while playing and with Steam overlay enabled; Radeon Software recorded content appeared cropped or recorded at an incorrect resolution on Radeon RX Vega graphics cards; Samsung Odyssey G9 C49G95T had issues with displaying or displaying artifacts at 5120 × 1440 at 240Hz; Anisotropic filtering in the Radeon Software graphics settings did not work with DirectX 9 applications on RDNA accelerators some displays (e.g. Scepter C series or Samsung Odyssey G9) on Radeon RX 6000 video cards sometimes displayed a black screen; Oculus Link users experienced intermittent crashes on Polaris and Vega accelerators.
AMD engineers are working on fixing known flaws:
Brightness flicker in some games when running Radeon FreeSync in windowed mode without margins; flicker or artifacts when two displays are connected to the Radeon RX Vega graphics, at least one of which operates at a high refresh rate; crashes in Metro Exodus when ray tracing is enabled; Radeon recording and streaming features fail on AMD Radeon HD 7800; flicker when using MSI Afterburner; Extended sync will occasionally cause a black screen.
The Radeon Software Adrenalin 2020 Edition 21.1.1 driver can be downloaded in Windows 7 (64 bit) or Windows 10 (64 bit) versions either from the AMD official website or from the Radeon settings menu. The new version is dated 21 January and is designed for video cards and integrated graphics of the Radeon HD 7000 family and above.