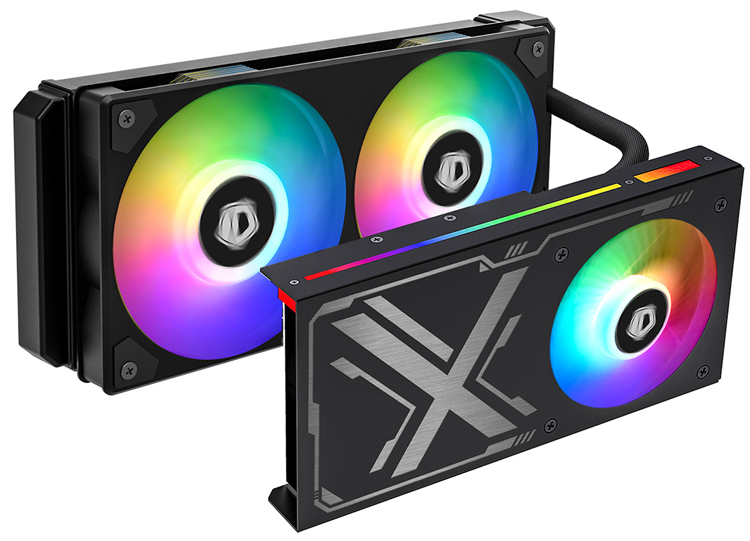 ID-Cooling has announced the IceFlow 240 VGA universal liquid-cooling system for AMD and NVIDIA mid-level graphics gas pedals.
The new product includes a 240 mm radiator. It is blown by the IceFan 240 fan, which has two 120-millimeter impellers in one frame. The speed of their rotation is controlled by the method of pulse-width modulation (PWM) in the range from 900 to 2000 revolutions per minute. The air flow in volume up to 96 cubic meters per hour is created. Maximum noise level & ; 31.5 dBA.
The unit mounted directly on the graphics card contains an additional 92 mm fan that cools the memory chip area. Rotational speed of this cooler & ; 800 to 2500 rpm, airflow & ; up to 75 cubic meters per hour. Maximum noise level is 33.4 dBA.
The novelty is suitable for use with AMD Vega 56/64 and RX 200/300 gas pedals, as well as NVIDIA GeForce RTX 20XX, GeForce GTX 10XX/900 and GeForce GTX 1600. The cooling system fans are equipped with multicolor addressable ARGB backlighting, which can be controlled via a compatible motherboard. Price IceFlow 240 VGA & ; approximately 130 USD;