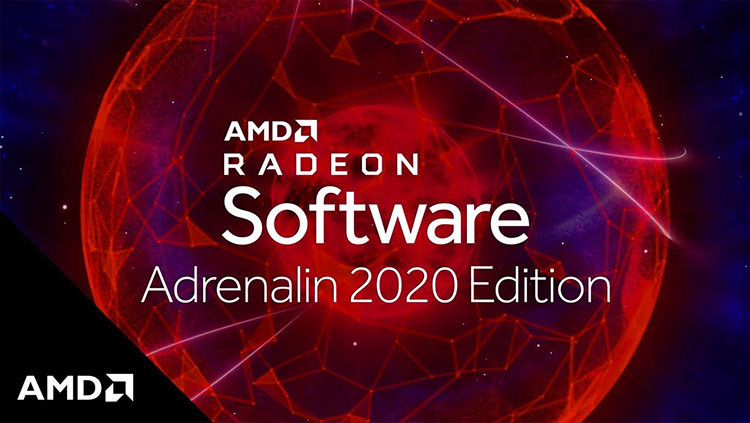 AMD released the third November Radeon Software Adrenalin 2020 Edition 20.11.3 driver for its graphics cards. The main feature this time was the support of a new adventure action movie Immortals: Fenyx Rising from Ubisoft, dedicated to the legends of ancient Greece.
In addition, the driver added support for the following Vulkan extensions for ray tracing (very timely with the launch of video cards RDNA 2): VK_KHR_fragment_shading_rate, VK_KHR_acceleration_structure, VK_KHR_ray_tracing_pipeline, VK_KHR_ray_query, VK_KHR_deferred_host_operations, VK_KHR_pipeline_library, VK_KHR_shader_terminate_invocation.
In addition, the driver fixes a number of identified problems:
Radeon RX 6000 performance in Watch Dogs: Legion and Dirt 5 is lower than expected; performance of Radeon RX 5000/500/400 in Godfall is lower than expected; Godfall is not detected on Radeon Software games tab; model artifacts in Crysis Remastered on Radeon RX 6800; periodic crashes in Total War Saga: Troy and World of Warcraft: Shadowlands; World of Warcraft: Shadowlands does not run on Windows 7 in DirectX 12 mode; periodic crashes in Call of Duty: Black Ops Cold War when ray tracing is enabled; HDR on supported desktop computers with Windows 10 is disabled in DOOM Eternal; problems in Adobe Illustrator, Adobe Premier and FinalWire AIDA64; artifacts in Red Dead Redemption 2 in 1080p resolution on Radeon RX 6800 graphics cards.
AMD engineers are also working to eliminate known shortcomings:
flickering brightness in some games when working Radeon FreeSync in window mode without fields; failures in Metro Exodus, Shadow of the Tomb Raider, Battlefield V and Call of Duty: Modern Warfare when ray tracing is enabled; Anisotropic filtering in Radeon Software graphics settings is not applied in DirectX 9 games on RDNA gas pedals; boxless stuttering when connecting a second display and running the Netflix application on RDNA gas pedals; Radeon recording and streaming functions do not work on AMD Radeon HD 7800; changing the HDMI zoom slider causes the frequency to be locked at 30 frames per second; Failures on Polaris and Vega for Oculus Link users; flickering when calling Radeon Software Overlay while Immortals: Fenyx Rising on the second display; artifacts in Tom Clancy's Rainbow Six Siege on hybrid graphics systems when using Vulkan on the extended display; flickering when using MSI Afterburner; performance overlay and laquo tab; performanceraquo tuning; incorrect reporting of higher than expected standby clock speeds on Radeon RX 5700 Series graphics cards; advanced synchronization sometimes causes a black screen.
The Radeon Software Adrenalin 2020 Edition 20.11.3 driver can be downloaded in Windows 7 (64 bits) or Windows 10 (64 bits) versions from the official AMD website or from the Radeon settings menu. The new version is dated November 30 and is intended for video cards and built-in graphics of Radeon HD 7000 family and higher.