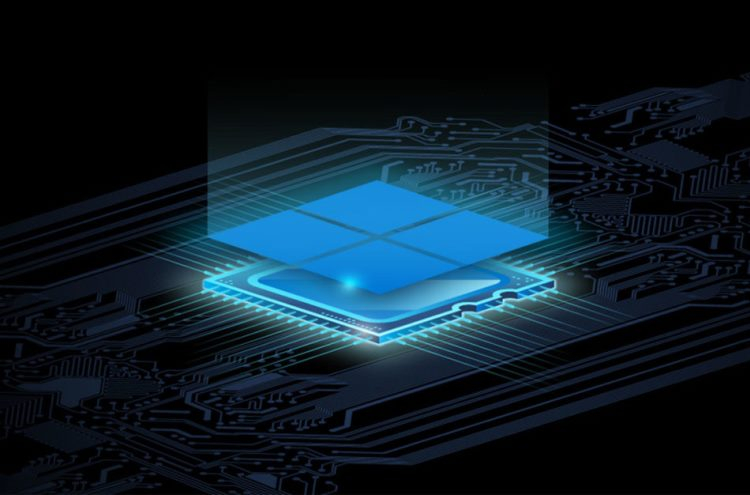 Microsoft Corporation introduced a hardware solution designed to protect future computers running Windows. It is a system Microsoft Pluton, which integrates into the processors and is a replacement for the Trusted Platform Module (TPM), which is currently used for security, located separately from the processor.
Over the past two years, some major chip makers have faced hardware vulnerabilities in their chips such as Meltdown and Spectre. Although the developers fixed dangerous vulnerabilities, they had to rethink their approach to chip security. Now a new Pluton security coprocessor has been introduced, which is the brainchild of the partnership between Microsoft, AMD, Intel and Qualcomm and will be built into the latter three processors. According to available data, the new Microsoft security system reliably protects devices from hacking, both in case of physical access to the attacked system by an attacker, and during campaigns based on the exploitation of various vulnerabilities. The developers say that integration of the system with future Intel, AMD and Qualcomm processors will significantly complicate the life of hackers who aim to use vulnerabilities to extract encryption keys, credentials and other confidential information from attacked systems with Windows. Computers using the Pluton architecture will initially emulate TPM to ensure compatibility with already existing TPM specifications and API interfaces. This approach will allow users to immediately begin taking advantage of the enhanced security features of Windows, which are based on TPM. Devices with the Pluton architecture running Windows will use a security coprocessor to ensure the protection of account data, user IDs, encryption keys and other sensitive information.
Microsoft announced that Pluton was first introduced back in 2013 with Xbox One, which made it much more difficult to hack into the console. By the way, it can complicate the lives of PC pirates as well. Later, the security chip was used in the cloud service Microsoft Azure Sphere to protect Internet devices of things (IoT). Now the idea is to use the same technology with some improvements in the new devices based on Windows 10. The collaboration between Microsoft, AMD, Intel and Qualcomm also means that updates to Pluton will be delivered along with regular patch packs for the Windows platform. In addition, this should ensure maximum Pluton distribution on a large number of new systems. «We believe that processors with built-in protection such as Pluton are the future of computing hardware. With Pluton, we are striving to provide a more secure foundation for smart peripherals and smart clouds by extending this default level of trust to objects around the world;« & ; Microsoft said.