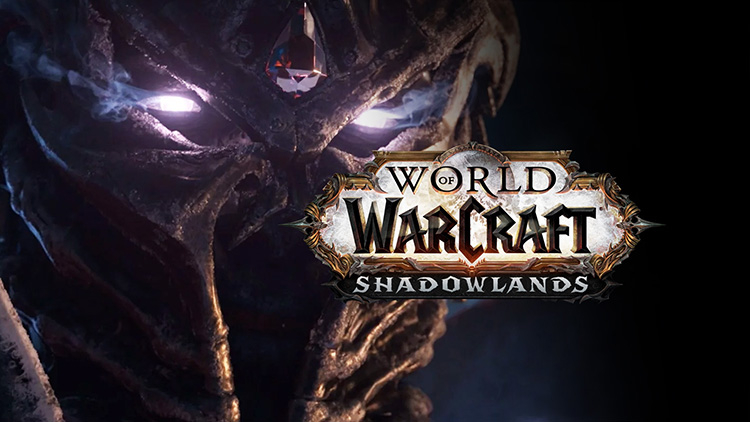 Earlier we wrote that the eighth addition to World of Warcraft called Shadowlands, along with DIRT 5 and Godfall, is included in a small number of games with support for ray tracing and other optimizations for new graphics cards Radeon RX 6000 due to participation in the partner program AMD. The company shared detailed video stories about cooperation with the developers of DIRT and Godfall, and now has released a video dedicated to Shadowlands.
Game producer John Night and technical director Frank Kowalkowski in the third episode of the AMD Radeon RX 6000 Partner Showcase cycle told about a number of new graphic technologies implemented in partnership with AMD specialists. For example, the game supports Variable Rate Shading 2 (VRS), which is designed to save graphics card resources and, as a result, improve performance. The technology allows to reduce the load when calculating peripheral objects, low-value zones or fast-moving parts of the scene, keeping the detail where it is most needed.
In addition, the popular MMORPG has also received DirectX Raytracing support for dynamic shadows based on hardware ray tracing. However, as in the case of Dirt 5 and Godfall, the difference cannot be called fundamental. By the way, AMD has not yet shown other effects based on tracing in games from its partners; for example, reflections. This could have been more spectacular, and NVIDIA usually focuses on reflections. Finally, in World of Warcraft: Shadowlands, the AMD FideltyFX Ambient Occlusion shading model was applied, resulting in significant performance improvements over similar past Blizzard implementations. The visual difference is difficult to notice. It seems that mainly from the cooperation with AMD will benefit the end players, who will get the most out of the new graphics cards with RDNA 2 architecture. By the way, the video mentioned that the high-speed 128 MB memory buffer of the new graphics cards, Infinity Cache, also contributes to the performance improvement. It's a pity that World of Warcraft: Shadowlands can't be called a visually rich game where you can actually see the performance gain on such powerful solutions. By the way, World of Warcraft: Shadowlands together with Godfall is included in the new promotional package « Join the game in all-around» for buyers of AMD Radeon RX 5000 in partner stores. In particular, players will receive both games if they purchase RX 5700 XT, RX 5700 and RX 5600 XT or only code for Godfall if they purchase RX 5500 XT.